Feminine Balance Audio Series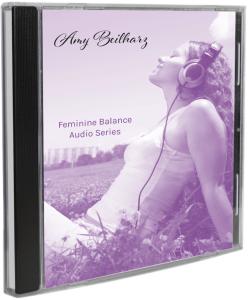 4 Meditation Audios to help you create the Juicy, Empowered, Loving Life You Desire!
This audio series contains powerful meditations guiding you to visualize your life in its feminine fullness. Designed to listen to one at a time for 30 consecutive days, the chosen message will deeply engage your soul's desires and expand your life in each designated area–sensuality, relationship, power, and balance.
As you create stronger images through repeated practice, you will begin to experience serendipitous moments in your daily life as you dream and manifest your realIty. Listen to audios 1, 2 and 3 in any order and practice each for 30 days to enliven each aspect of your feminine nature.  Use audio 4 – Designing a Life of Balance—as a tune up or as a continuation of designing and recognizing greater and more enlivened choices into your life.
The Balance audio series is 120 days of inspiration that will not only recharge forgotten elements of your divine nature, but also ignite new and unexplored aspects of your feminine potential. Now is the time to enjoy! 
Contains 4 meditation audios:
A.  Enlivening your sensual side
B.  Claiming your power
C.  Creating loving relationships
D. Designing a life of balance
Please note ALL products are 100% refundable within 30 days of purchase if you are not satisfied, for any reason.